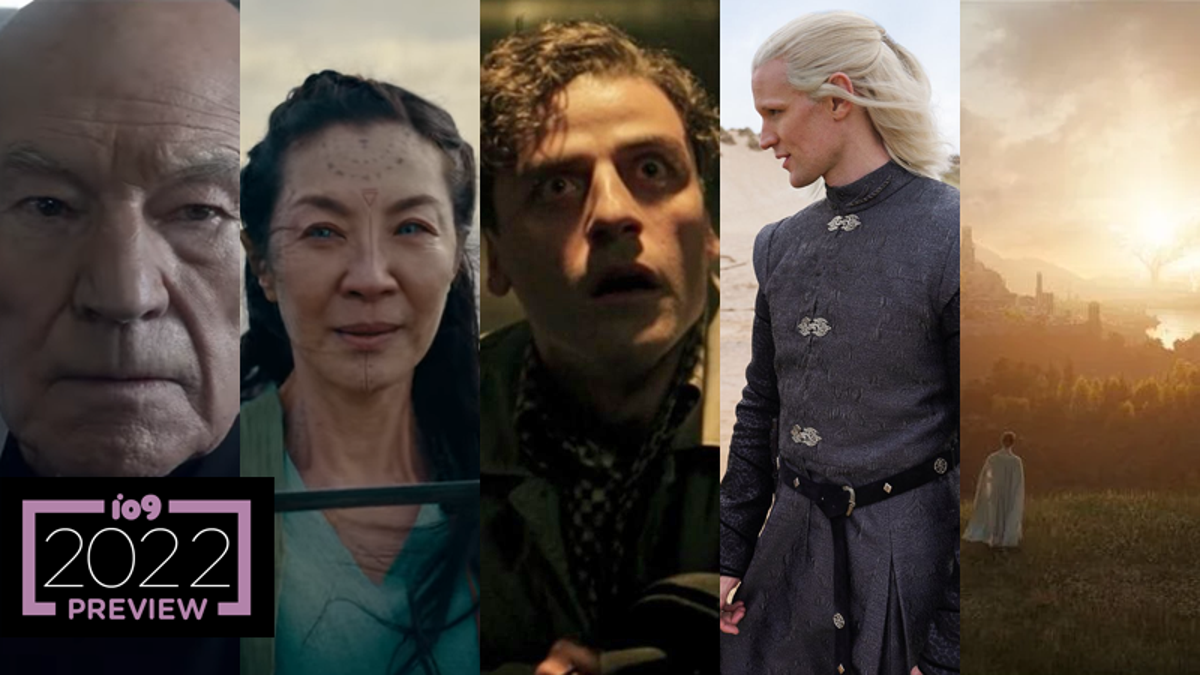 Archive 81 (January 14) – Based on the hit podcast, this horror series (which counts James Wan among its executive producers) follows a man who stumbles upon a sinister mystery contained in a series of old VHS tapes.
The Orbital Children (January 28) – Mitsuo Iso's sci-fi film duology comes to Netflix as a six-part miniseries, following a group of children left to fend for themselves on an orbital space station in 2045, after a sudden accident left them among the only people left on board.
Space Force (February 18) – the satirical series starring Steve Carell, John Malkovich and Ben Schwartz – about the still very real United States Space Force – returns for a second season.
Stranger Things (Summer TBD) – The third season feels like an eternity, but we're more than ready to dive back into the world of demogorgons, teenage angst, sinister government conspiracies, psychic powers, and retro 1980s fashion when stranger things is back.
Army of the Dead: Lost Vegas (TBD) – Zack Snyder's 2021 Netflix hit is getting an animated spin-off series, which is said to be a prequel story that will explain how, exactly, all those Sin City zombies came to be.
Locke & Key (TBD) – Joe Hill and Gabriel Rodriguez's IDW series adaptation has been renewed for a third season ahead of season two even airing in 2021, which means we'll likely see more adventures with the Locke family, their collection of magical keys, and the enemies desperate to get their hands on those keys this year.
Magic: The Gathering (TBD) – This animated series produced by Russo Brothers delves into the multiverse of the iconic card game, following the powerful magical Planeswalkers who traverse it to battle.
The Midnight Club (to be determined) – by Mike Flanagan latest Netflix horror series is adapted from the YA novel by Christopher Pike, which follows a group of terminally ill children who trade scary stories every night…a friendship that continues beyond the grave. While the mostly young cast is light on Flanagan regulars, the series features Nightmare on Elm Street icon Heather Langenkamp as a mysterious doctor.​​
Resident Evil (TBD) – Netflix dives back into the resident Evil Good for this eight episode live action series presented by Supernatural's Andrew Dabb, featuring two timelines tied to the popular video game and (presumably) lots and lots of zombies.
The Sandman (TBD) – Neil Gaiman's much-loved comic book is coming to Netflix with a fantastic cast that includes Tom Sturridge as Morpheus/Dream, Gwendoline Christie as Lucifer, Kirby Howell-Baptiste as Death, Charles Dance as Roderick Burgess and many more.
The Umbrella Academy (TBD) – Like many returning shows on this list, the pandemic has delayed the return of this beloved comic book adaptation by Gerard Way and Gabriel Bá, but the Hargreeves siblings and their new foes, including a telekinetic cube, is expected to bring season three to Netflix at some point this year.
The Witcher: Origin of Blood (TBD) – You like the witcher. You like Michelle Yeoh. This prequel series takes place 1,200 years before the main series. both, with the additional improvement that Yeoh's character happens to be an ass-kicking elf. SOLD!