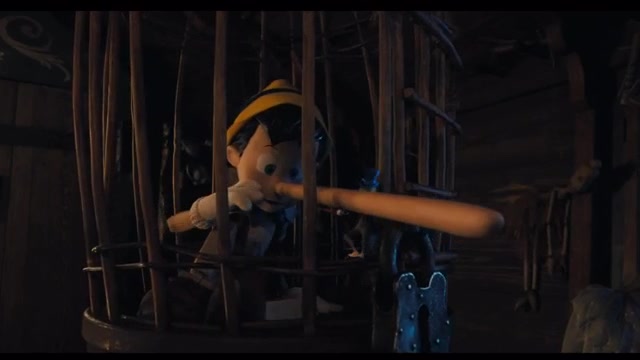 South Florida doesn't really understand the four seasons, and that's fine, because Hollywood does. As we get closer to maybe feeling two degrees cooler, we check out some of the biggest movie releases coming to theaters this fall.
Pierce Brosnan (as Doctor Fate): "You have two choices. You can be the destroyer of this world, or you can be its saviour.
Dwayne Johnson prepares for battle in 'Black Adam'.
Dwayne Johnson: "The movie has, without a doubt, some of the greatest action sequences I've ever been part of."
And Fandango's Erik Davis says The Rock is ready to rock it.
Erik Davis, Fandango: "He says it's going to kickstart the DC Universe."
John Boyega (as King Ghezo): "War".
Viola Davis (as Nanisca): "Some things are worth fighting for."
Viola Davis brings the action in "The Woman King," an epic story about a band of all-female warriors.
Viola Davis: "They were fearless. This is what made people worship them.
Erik Davis: "This will be our first major Oscar nominee of the fall season."
Speaking of history, Ana de Armas stars as Marilyn Monroe in "Blonde."
"Till" brings the story of Emmett Till to theaters.
And "Hocus Pocus 2" may not be based on a true story – but it certainly brings 90s nostalgia.
To Hanks (as Geppetto): "Turn around. Let me look at you. I will be there when you come back.
Disney is keeping it real with a live-action adaptation of "Pinocchio," starring Tom Hanks as Geppetto and Joseph Gordon-Levitt as Jiminy Cricket.
Christian Bale (as Burt): "You don't get here without things starting a long time ago."
David O'Russell brings star power to "Amsterdam."
Erik Davis: "Group of friends who witness a murder, and then beyond that, they somehow stumble to unravel one of the craziest conspiracies in American history."
Another star-studded film to come is "Ticket to Paradise" by George Clooney and Julia Roberts.
And Harry Styles gets dramatic in "My Policeman."
Sam Worthington (as Jake Sully): "Wherever we go, this family."
The world of Pandora returns to the big screen in the highly anticipated sequel "Avatar: The Way of the Water."
Angela Bassett (as Ramonda): "I'm the queen of the most powerful nation in the world, and my whole family is gone."
It's a tribute fit for a king in "Black Panther: Wakanda Forever."
The sequel focuses on the Wakandans who fight to protect their nation in the wake of Chadwick Boseman and his character's death.
Lupita Nyong'o: "We lost it, but so did the rest of the world who loved the first film. We had to face it, and we faced it head on.
Letitia Wright: "The support from Marvel fans and the dedication to our franchise has been truly felt"
Copyright 2022 Sunbeam Television Corp. All rights reserved. This material may not be published, broadcast, rewritten or redistributed.