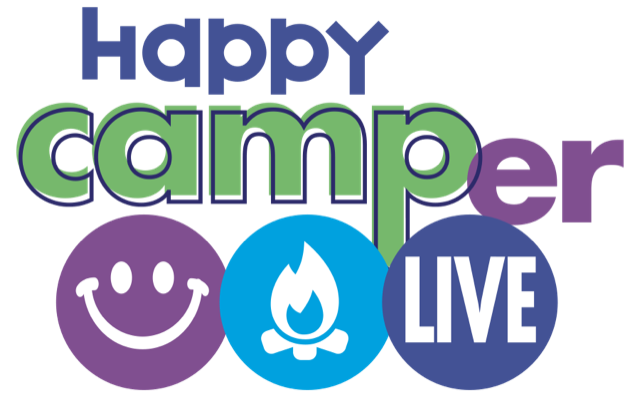 Happy Camper Live is thrilled to be part of the launch of the BIG NATE series and to expand the show experience into fun and meaningful activities kids can do at home alone or with friends – Allison Miller, Founder & CEO , Happy Camper Live

PALM BEACH GARDENS, Florida and NEW YORK (PRWEB)
March 08, 2022
Happy Live Camper, the first 365-day-a-year online summer camp featuring hundreds of live, online activities for kids, today announced a new collaboration with Paramount+ and Nickelodeon, with the launch of "Big Nate's Club." . Along with the recent premiere of BIG NATE, Nickelodeon Animation Studio's new original Paramount+ animated series based on the best-selling children's books about a precocious 11-year-old boy, "Big Nate's Club" will provide hours of extra fun for kids. from 8 to 12 years old.
Through the "Big Nate's Club" collaboration, Happy Camper Live, Paramount+ and Nickelodeon will spark new passions and interests by encouraging kids to continue their journey with Nate by engaging in online activities that spark their creativity. The "Big Nate's Club" homepage on HappyCamperLive.com hosts a variety of activities including an Egg Drop Challenge, Create Your Own Song Lyrics, Bestie Bracelets, Sports Clubs, Middle School Survival Kit, and even an Escape Room Challenge that kids can do on their own or with friends.
"Happy Camper Live is thrilled to be part of the launch of the BIG NATE series and to expand the show experience into fun and meaningful activities kids can do at home alone or with friends," said Allison Miller, founder of HappyCamperLive.com. . "My experience as a summer camp director provides a great perspective on what will pique the interest of kids, especially middle school kids. We hope that by providing children with resources to help them find their passions, whatever they may be, we can inspire them to play, craft and create while connecting with others to build lifelong friendships. the year.
Big Nate's Club activities will be available on HappyCamperLive.com until March 31.
BIG NATE, the all-new Paramount+ animated original series produced by Nickelodeon Animation Studio, is based on the best-selling children's books and comics written and drawn by acclaimed author and cartoonist Lincoln Peirce. The series features all-new, original storylines centered around Nate, a sixth-grade kid who has an endless need to prove his awesomeness to the world. Whether it's disasters at home or detention at school, Nate Wright is no stranger to challenges. Fortunately, he is able to express himself through the world of cartoons he creates. Charming, mischievous and fond of mishaps, trouble is always fun when Nate is around. BIG NATE is streaming now, exclusively on Paramount+.
About Happy Camper Live
Happy Camper Live is a unique opportunity for kids to experience the magic of summer camp all year round with hundreds of fun camp activities and daily live broadcasts. Real coaches, experts, and camp counselors provide step-by-step instructions to provide the best experience. Happy Camper Live incorporates the benefits of summer and vacation camps, after-school programs and e-learning, along with a wide variety of entertainment for adults, families and children. For more information on Happy Camper Live, visit http://www.happycamperlive.com.
About Paramount+
Paramount+, a direct-to-consumer digital subscription live streaming and video-on-demand service from ViacomCBS, combines live sports, breaking news and a mountain of entertainment. The premium streaming service offers an extensive library of original series, hit shows and popular movies across all genres from world-renowned brands and production studios including BET, CBS, Comedy Central, MTV, Nickelodeon, Paramount Pictures and the Smithsonian Channel. The service is also the streaming site for unparalleled sports programming, including all CBS Sports events, from golf to football to basketball and more, as well as exclusive broadcast rights to major sports properties, including some of the biggest and most popular football leagues in the world. Paramount+ also allows subscribers to stream local CBS stations live across the United States, in addition to the ability to stream Viacom's other live channelsCBS Streaming: CBSN for 24/7 news, CBS Sports HQ for sports news and analysis and ET Live for entertainment coverage.
For more information about Paramount+, please visit http://www.paramountplus.com and follow @ParamountPlus on social platforms.

About Nickelodeon:
Nickelodeon, now in its 42nd year, is the number one entertainment brand for kids. She has built a diverse global business by putting children first in everything she does. The brand includes television programming and production in the United States and around the world, as well as consumer products, digital, location-based experiences, publishing and feature films. For more information or illustrations, visit http://www.nickpress.com. Nickelodeon is part of Paramount's global portfolio of multimedia entertainment brands (Nasdaq: PARA, PARAA).
Happy Camper direct contact:

Kelly Miller – [email protected]
Paramount+ contacts:

Eve Kenny – [email protected]

Yahnnica Tate – [email protected]
Nickelodeon contacts:

Katelyn Balach – [email protected]

Molly Neuhauser – [email protected]
Share the article on social networks or by e-mail: