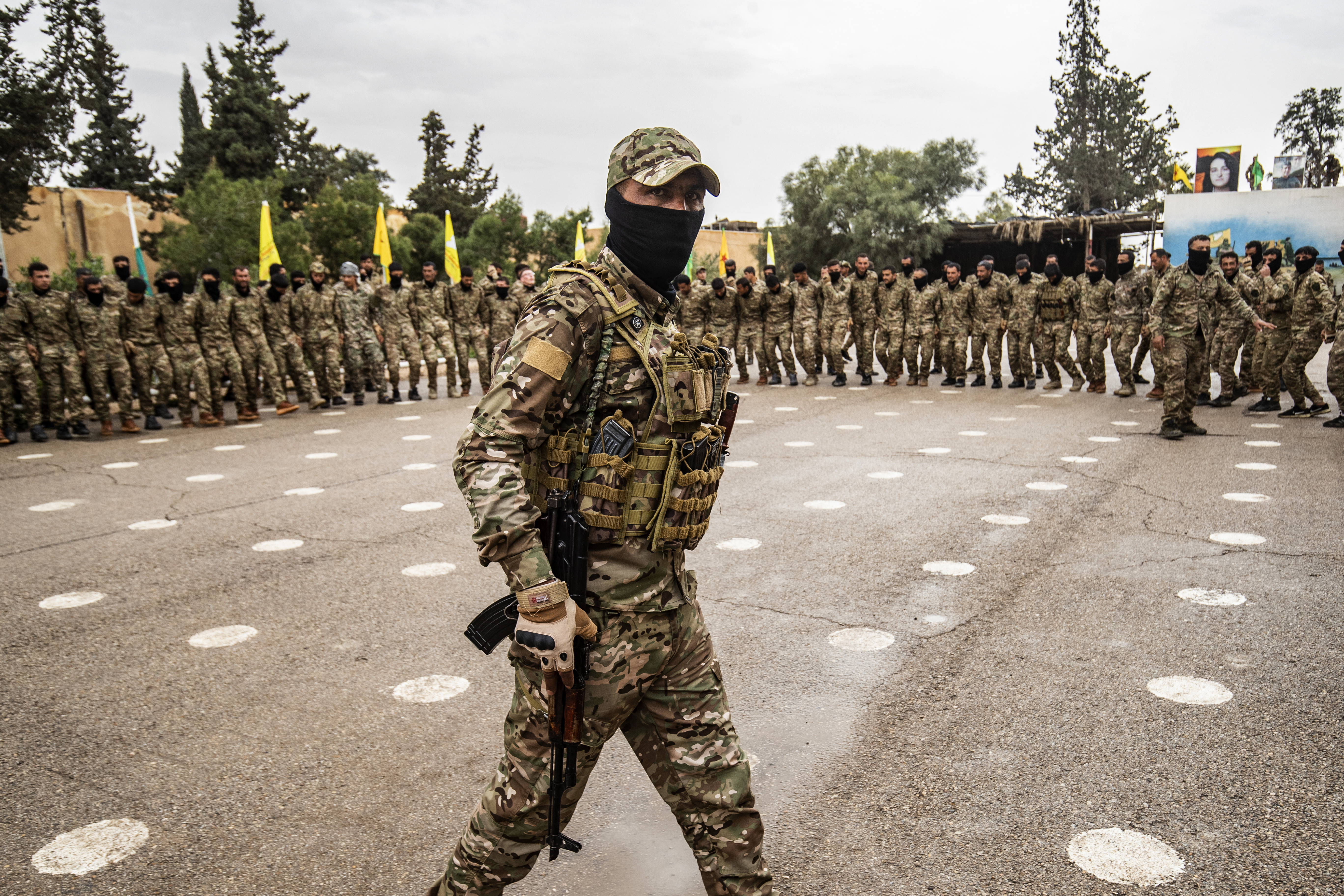 [ad_1]
New York, July 23, 2021 – All parts of northern Syria must do everything possible to ensure that members of the press can work safely, the Committee to Protect Journalists said today.
Since July 16, unidentified assailants and Syrian Kurdish security forces have attacked and detained at least five members of the press in all areas of northern Syria controlled by groups opposed to Syrian President Bashar al-Assad, and at least two journalists are still in detention, according to reports and social media posts by these journalists and their families.
"The recent spate of attacks on journalists in northern Syria shows that members of the press are not safe anywhere in the country," said CPJ's representative for the Middle East and South Africa. North, Ignacio Miguel Delgado. "All parties in northern Syria must do everything in their power to ensure the safety of journalists and allow them to do their work freely and without fear of reprisal, and must immediately release any journalist still in detention.
On July 16, two masked men from the city of Azaz (northwest) stabbed and robbed cartoonist Hadeel Ismael, who works for the news site Syrian press center, according to new reports and Mohammad Ismael, communications officer at the press center, who spoke to CPJ via a messaging app and email.
The assailants stabbed Ismael in the back and stole her purse shortly after she received a 15,000 Turkish lira (US $ 1,750) bank transfer at a post office in Azaz, according to these. sources. Mohammad Ismael told CPJ the designer was taken to Azaz National Hospital, where she received 10 stitches and then released.
Earlier, on June 19, an unidentified person driving a car with tinted windows and no license plates chased Hadeel Ismael down a street in Azaz, called her by name, threatened her with death and told him to stop drawing caricatures of Nasr al-Hariri. , said former Syrian opposition coalition leader Mohammad Ismael.
Mohammad Ismael added that local authorities blocked their investigations into the knife attack on the cartoonist, which he deemed to be retaliation for his work and not mere theft, citing previous threats she had received.
Azaz is under the control of the Turkish-backed Syrian National Army, according to the news.
Meanwhile, on July 17, Syrian Kurdish Asayish security forces near the northeastern town of Rmelan arrested Barzan Hussein Liyani, a journalist with Ark TV, according to the report. new reports and the reports of Skeyes Center for Media and Cultural Freedom and the Syrian Journalists Association.
Liyani's brother, Gulal, wrote on his Facebook account that Asayish security forces raided the journalist's home at 2 a.m. and brutally arrested him. Officers took Liyani to an undisclosed location, seized his phone, and failed to inform his family of his whereabouts or the reason for his arrest, according to one. declaration by the London-based human rights organization Syrian Network for Human Rights.
Gulal Liyani told CPJ via a messaging app that local authorities have refused to give the family any information about Liyani's whereabouts or the charges against him.
Liyani recently covered power cuts in rural areas, Drought, and the positive economic impact remittances in northeastern Syria for ARK TV, a broadcaster affiliated with the Kurdistan Democratic Party (PDK), based in Iraqi Kurdistan and leading the autonomous region. Liyani was previously arrested by Asayish security forces in May 2017 and held in prison for several months, CPJ documented at the time.
Also on July 17, members of the United States-backed Syrian Democratic Forces arrested Ezzedinne al-Mala, journalist and columnist for the newspaper and the news site. Kurdistan, outside his home in Qamishli, according to a declaration by the Syrian Network for Human Rights and the reports of Skeyes and the Association of Journalists.
The statement added that his family was not aware of the reasons for his arrest or his whereabouts, and said his cell phone was seized.
Al-Mala works as editor for Kurdistan, and recently wrote articles calling for the resumption of talks between Kurdish parties, praise of regional leader Mustafa Barzani, and to interview members of the Kurdish National Council of the opposition.
According to new reports, Liyani and al-Mala are both members of the Kurdistan-Syria Democratic Party, member of the Kurdish National Council, an opposition party in the autonomous region of northeastern Syria.
On July 18, journalist Qusay al-Ahmad and cameraman Mohanad al-Ahmad, both from Qatari channel Al-Jazeera Mubasher, survived a car bomb in the northwestern town of Afrin. of the country, according to new reports and pictures of the charred car shared on social networks.
Qusay al-Ahmad wrote on his Facebook page that he and his brother Mohanad were about 20 meters from their car and were planning to go to interview displaced Syrians during the Muslim holiday of Eid al-Adha when the vehicle exploded. He wrote that the explosion completely destroyed the car and injured his brother's ear.
In the days leading up to the attack, Qusay al-Ahmad had covered the construction of a housing project in the town of Sawran and school exams in Afrin which took place amid COVID-19.
According to the information site Damascus Campaign Reporters Network, al-Ahmad survived an assassination attempt in February 2020, when unknown persons placed a hand grenade under his car.
Areas under the control of the Syrian National Army, including Afrin, have been the scene of several recent car bombings and assassinations of military and police affiliated with the interim opposition Syrian government, according to the report. reports.
In an email to CPJ, the Syrian Democratic Forces Media and Information Office said any legal action involving civilians in northeastern Syria was the responsibility of the Internal Security Forces (Asayish) and that the SDF did not have the power to take legal action against civilians.
CPJ emailed Asayish and the interim Syrian government media office for comment, but received no immediate response.
[ad_2]