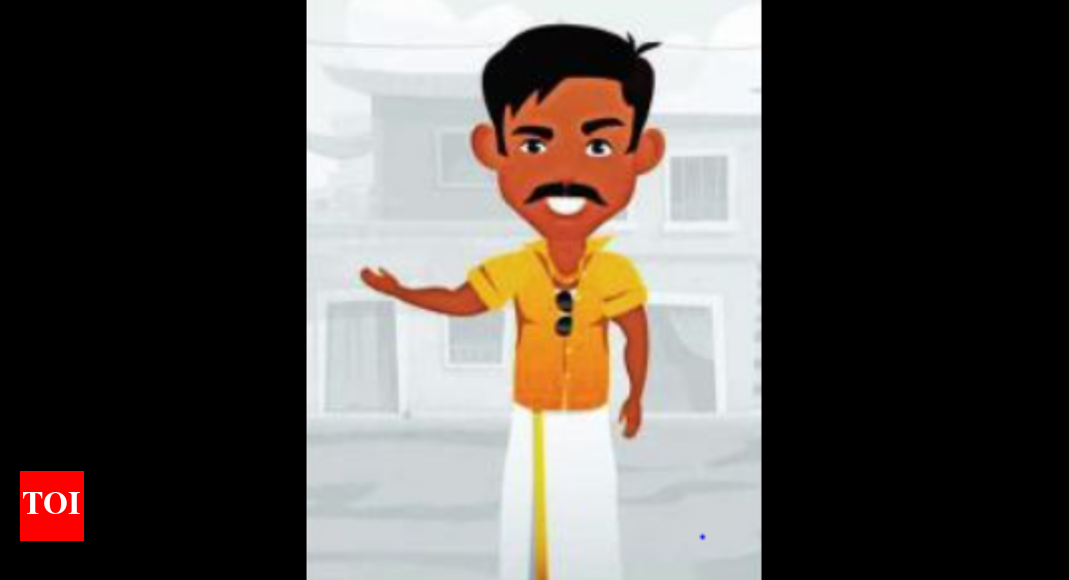 CHENNAI: Police officers of all ranks in Tamil Nadu have in the past cracked down on narcotics. Now, the Narcotics Intelligence Bureau – Criminal Investigation Department (NIB-CID) will employ two civilians in its fight against drug addiction: animated characters Tukker Pandi and DJ Rave.
While Pandi will deliver dialogue from Rajinikanth and Vijay to urge people to stay away from drugs, Rave will speak specifically to young people, citing examples of movie heroes who have hunted down drug mafias.
"Naan oru thadava rang, nooru thadava rang mathiri (If I say it once, it's like saying it a hundred times)," Pandi says in one of the 40-second videos prepared by NIB-CID.
Next, more addiction videos
This reminds viewers of Rajnikanth's punch dialogue. "Similarly, if you abuse drugs once, your 100 years of life are lost. So avoid drugs and live 100 happy years," Pandi says, waving his dark glasses. While Pandi is dressed in a yellow shirt and veshti, Rave sports a punk look with spiky hair and pierced ears and eyebrows. "What is common in Vijay's 'Master' movie and Ajith's 'Valimai'," Rave asks. "No, it's not Nayantara or Prakash Raj; these two heroes are fighting drug mafias. Join the battle against drugs."
The NIB-CID team has teamed up with animation experts and a social media team to come up with a series of these short videos with powerful messages using movie icons. "We cracked down on the peddlers; we thought these characters would help. We plan to come up with videos frequently, in addition to some memes on the subject," said Mahesh Aggarwal, ADGP, crime. Rohithnathan Rajagopal, SP, NIB-CID said drug addiction is a silent pandemic.