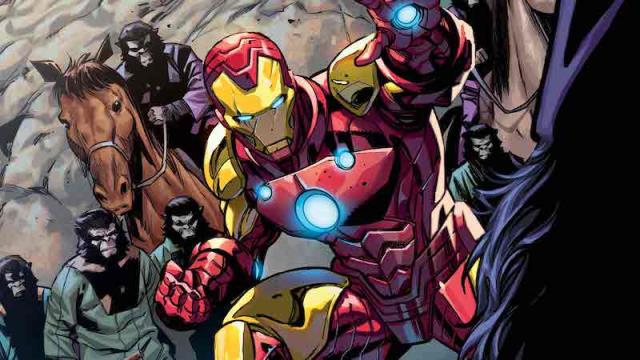 Earlier this year, it was announced that the Planet of the Apes The franchise returns to Marvel Comics with all-new stories beginning in early 2023. A movie, Kingdom of the Planet of the Apeshas since begun production ahead of a 2024 release, so it's obvious Disney has big plans for the iconic sci-fi franchise.
As you surely know, the series spans over five decades with media such as comics, books, movies, TV series, video games, and toys.
Although we haven't heard anything about a Marvel/Planet of the Apes comic book crossover, we have to believe that one is inevitable. In the meantime, the two words have collided on amazing variant covers depicting Marvel's superheroes trapped in a world ruled by apes!
Just like the groundbreaking film series, these scenes range from action to emotion and will grace the covers of Marvel's most popular titles throughout February.
Marvel comics and Planet of the Apes have a rich history dating back over 40 years. Marvel first published stories set in this world in 1974, and in 1975 Marvel published Adventures on the Planet of the Apescolor adaptations of the iconic Planet of the Apes movies. Now, Planet of the Apes is back at Marvel and ready to take comics by storm.
"We are delighted to welcome the Planet of the Apes back to the House of Ideas!" Marvel Comics editor CB Cebulski said earlier this year. "The new saga in the works will explore the limits of what this beloved franchise has to offer through bold comic book storytelling, and we can't wait to set foot in this new adventure!"
You can check out these stunning variant covers by a host of incredibly talented artists below. Plus, you'll want to keep checking here for all the latest updates on both the next Planet of the Apes comic series and film.