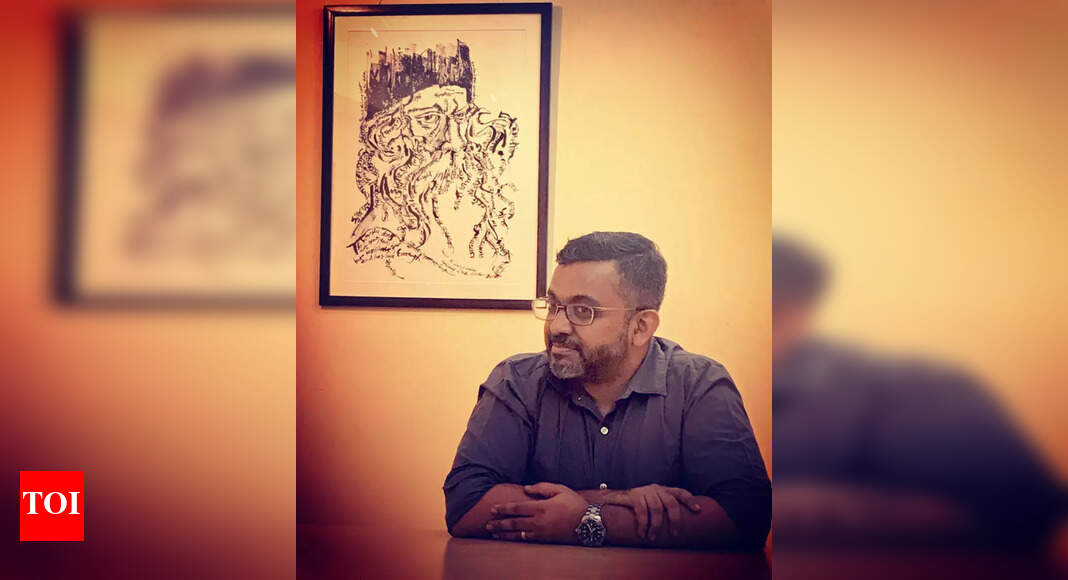 Indrajit Nattoji, director and famous artist of Aafat-e-Ishq, born in Kolkata, has imagined a unique musical animation film. Titled "Nadam" (Sound), it is an experiential introductory film for the Indian Music Experience, the first permanent interactive museum of Indian music in Bangalore.
As 'Nadam' goes for international recognition, an elated Indrajit Nattoji shares how he explored the vast world of Indian music in this immersive experimental animation work.

Giving insight into the international acceptance of his musical project, the filmmaker said, "Several film festivals have watched Nadam online and invited us to participate. Tokyo International Short Film Festival was one of them, where he has won an honorable mention in the Best Short Film category!Nadam is also a winner/nominee in three categories at the Indie Short Fest 2022 (Los Angeles International Film Festival) He is also in the Official Shortlist of the 12th Dada Saheb Phalke Film Festival- 2022.

Sharing more details about the short film, he says, "Nadam (Sound) is an experiential introductory film for the Indian Music Experience (IME) museum. It is one of three film installations for IME. circular projection, presents a dynamic insight into the uniqueness and diversity of Indian music. The story follows a young girl (Shruti) who wakes up disturbed and frightened by the sounds of the night. Her mother comforts her and shows her that every sound is a musical note. She then proceeds to take Shruti on a beautiful audio-visual journey, showcasing the diverse origins and eclectic evolution of Indian music.

The characters in "Nadam" were artistically rotoscoped and hand-painted by the director himself while wearing different hats as creative director, producer and cameraman.

Explaining how the idea for this short film shaped Indrajit, he adds, "The museum includes high-tech multimedia exhibition galleries, a sound garden, a learning center for music education and several performance spaces. My mandate was to create cinematic installations for the museum, which would play in the designed museum spaces and interactive exhibition galleries. And tell this story simply as a captivating story for a child. I wrote the story and created a mood board, and the IME team loved the idea. Nadam's story is inspired by my family – my granddaughter and my wife. I grew up in a home where music and art were essential aspects of everyday life, and this project was an opportunity to explore and merge the two. The film is for my late mother, who introduced me to this beautiful musical journey."
Meanwhile, her second work for IME is another unique piece "Samay Chakra" which features the various classical Hindustani ragas or musical temperaments in the 24 hour cycle. The installation theater is a 360 degree rear projection projecting the audiovisual image vertically onto the horizontal suspended circular screen so that visitors can view the film looking upwards. The film is a looping video allowing visitors to view part or all of the duration.