"Wanda, Wanda. You didn't think you were the only magical girl in town, did you? The name is Agatha Harkness. Nice to finally meet you, my dear.
The name of Agatha Harkness or Agnes holds a special place in the hearts of fans. Kathryn Hahn with her incredible performance in the WandaVision, won a lot of praise. Underrated but gifted actress, Kathryn is set to appear in "Agatha: House of Harkness" a WandaVision spin-off starring the character played by Hahn.
Kathryn Hahn began her career in 2001 and since then has delivered unparalleled performances in television and film. Her character of Agatha Harkness has grown in popularity, but there are several such movies and TV shows where Hahn has acted similarly. Here are some TV shows and movies you never knew she was in:
Ericka Van Helsing in Hotel Transylvania 3: Summer Vacation is the great-granddaughter of legendary vampire hunter Abraham Van Helsing. Hahn's vibrant sense of humor suits Ericka's character transition from an overly generous tour guide to a sneaky vampire enemy. Her character fills the void for a much needed comedic energy show in the film.
Before playing Agatha in WandaVision, Hahn had played another Marvel's villain "Spiderman: Into the Spider-Verse". Olivia Octavius ​​aka Doc Ock is an alternate female version of Doctor Octopus played by Alfred Molina in "Spider-Man 2". She is described as a nerdy scientist who unexpectedly reveals her alter ego as a supervillain. Molina's performance of the character had raised high expectations for Hahn, which she delivered with a character who stands alone.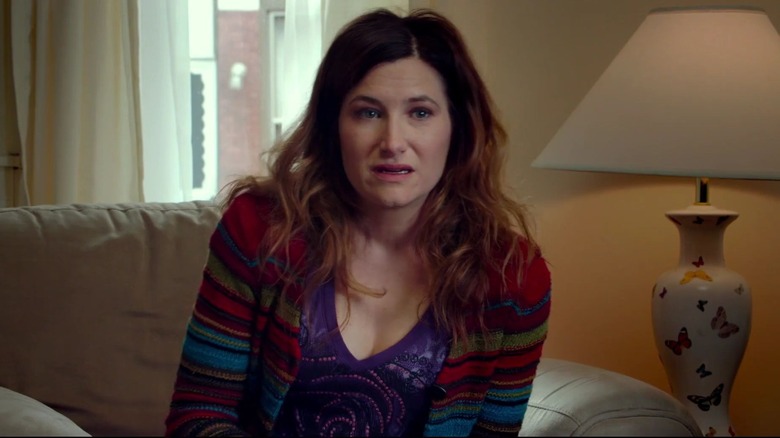 Hahn is best known for her work in the comedy and drama genre. However, his work in M. Night Shyamalan "Visit" marks his only appearance in the horror genre. Her character Loretta Jamison gets very little screen time but manages to capture the essential emotions of the film. In the short time available to him, she portrays a loving mother of two suffering from a midlife crisis. At the end of the film, she is a poignant reminder of the importance of a family.